Brick arches, garden planters & more
Bricks are really versatile when you come to think of it. We offer the following products and are continually extending our range.
Prefabricated Brick Arches
Arches are used to either add a decorative finish to building projects or as essential structural elements of the design.
At Cheneler Brick Cutting we produce three types of arch which can be mounted on sips boards or concrete block panels.




Brick Garden Planters
Brick planters are a great way to add some interest to your garden or landscape projects. Brick garden containers are both durable and attractive and can of course withstand extremes in weather. And of course you won't need to replace them every year. 
Using brick planters gives you the opportunity to use the perfect soil mix for your plants.. You can use these planters as architectural features in gardens, pubs and any public spaces.
Our Brick slip garden planters are constructed of 15mm water-resistant birch plywood with an internal liner. The planters are clad with brick slips on the exterior using cement pointing.
We offer off the shelf sizes or made to measure planters to suit your requirements. 
Related Architectural Uses of Bricks

Window Sills
Window sills, or cills, are used at the bottom of the window frame and add stability to the window.

Window Heads
Bricks are used successfully to form the top part of a window frame.

Porticos
Brick porticos are a type of porch used at the entrance to buildings. Of course you find them commonly at the front of residential properties but they are also used in public buildings as transitory spaces.

Brick Panels
Brick panels, sometimes referred to as brick sheets, consist of interlocking wall panels which are more commonly used in DIY projects rather than on commercial construction sites. Brick panels can be installed on many types of surface such as plasterboard, plywood, concrete and MDF.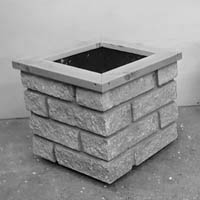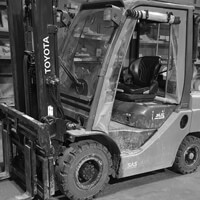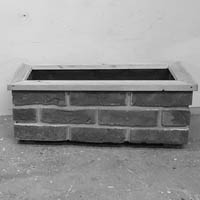 Special Shaped Bricks
We also specialise in the cuttings and bonding of special shaped bricks such as cant bricks, plinth bricks, soldier returns and many more. Please email Cheneler today.